The main reason for choosing a cogged belt is to avoid slippage or other failures. The nubs, or cogs, that run along the inside lining of a cogged belt, are designed to flawlessly mesh with the grooves of a drive mechanism. The interlock between the belt and the drive system guarantees smooth operation and errorless performance. Read More…
Cogged Belt
The main reason for choosing a cogged belt is to avoid slippage or other failures. The nubs, or cogs, that run along the inside lining of a cogged belt, are designed to flawlessly mesh with the grooves of a drive mechanism. The interlock between the belt and the drive system guarantees smooth operation and errorless performance.
Leading Manufacturers
Londonderry, NH
|
800-922-2637
Wire Belt Co. of America manufactures both custom and precision conveyor belting products such as woven mesh belting and chain drive belting for various industries, including food processing, electronics, baking, pharmaceutical, confectionery and textiles.
$$$
Capitol Heights, MD
|
301-336-7400
Potomac Rubber Co. is a distributor of V-belts, poly V-belts and cog belts. All belting is available individually or in matched sets. We carry specialty vee belts including metric, heavy duty and synchro-cog timing belts. We are distributors for brands such as CARLISLE, DAYCO, GOODYEAR. Many items are available for same day or factory direct shipment.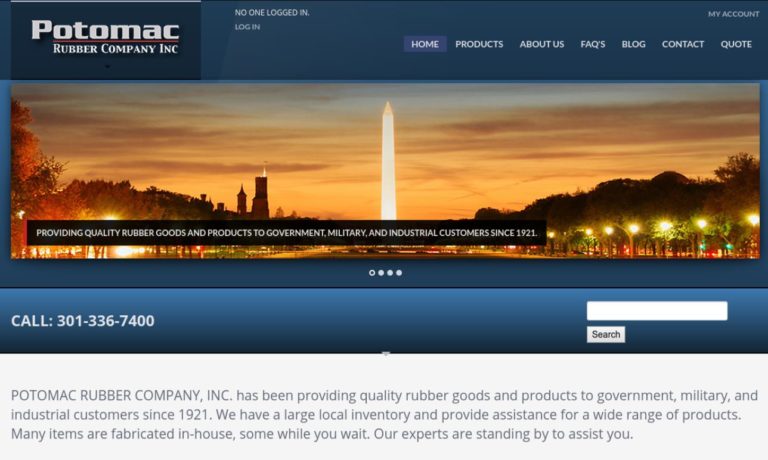 $$$
The purpose for the design of a cogged belt is to replace the traditional V-belt that had the tendency to wear, fray, and slip. When a V-belt was exposed to a form of lubricant, it would slip, even under great tension. Engineers saw the problem and developed a belt that could grip and match with the drive system but not be susceptible to any form of slippage or wear.
A major advantage of a cog belt system is its efficiency. Modern engines place greater demands on one of its systems, including its belts. These advanced motors perform at higher rates of speed and produce greater tension on its belt system. These conditions are the reasons that cog belts were developed since they can perform flawlessly, without errors, at high speeds and greater load capacity.
There are two types of designs of cogs, or nubs, in a cog belt – round or flat. The initial, traditional, and first cogged belt had round cogs. They were a perfect choice for driving a cog type of system but had difficulty in some applications where they would slip out of the drive system or fail under duress. To overcome the flaws of round cogs, belt manufactures developed the flat, square cog that has a tighter and snugger fit in a drive system and is not prone to slippage or other errors.
All belts are fabricated using the same basic materials. The first V-belts were made of rubber and covered with fabric. As technology has advanced and new substances have been developed, belts are now made of a wide variety of types of synthetic and polyurethane materials. Cogged belts are made from nylon, polymer material, carbon fibers, and many other fabrics.
Every piece of equipment must have parts that guarantee its continuous operation. The three most important of those features is durability, reliability, and being lightweight, which ensures smooth operation. These specific qualities are the reason that cog belts have become such an essential aspect of engines. Their ability to perform under the most stressful and demanding conditions has made them the first choice for belt driven systems.
Since the failure of V-belts, cogged belts have become their dependable and reliable replacement that rarely fails and performs every time.