There is a great deal of difference between normal polyester belts and tightly woven Kevlar belts. What is most noticeable is the exceptional strength of Kevlar. When a standard polyester belt is used as a back idler belt, the strain and stress causes it to crack, tear, and wear out quickly. In the same situation, a Kevlar belt lasts longer since its woven Kevlar fibers are designed for stressful, demanding conditions and applications. Read More…
Kevlar Belts
When a standard polyester belt is used as a back idler belt, the strain and stress causes it to crack, tear, and wear out quickly. In the same situation, a Kevlar belt lasts longer since its woven Kevlar fibers are designed for stressful, demanding conditions and applications.
Wire Belt Co. of America manufactures both custom and precision conveyor belting products such as woven mesh belting and chain drive belting for various industries, including food processing, electronics, baking, pharmaceutical, confectionery and textiles.
$$$
Potomac Rubber Co. is a distributor of V-belts, poly V-belts and cog belts. All belting is available individually or in matched sets. We carry specialty vee belts including metric, heavy duty and synchro-cog timing belts. We are distributors for brands such as CARLISLE, DAYCO, GOODYEAR. Many items are available for same day or factory direct shipment.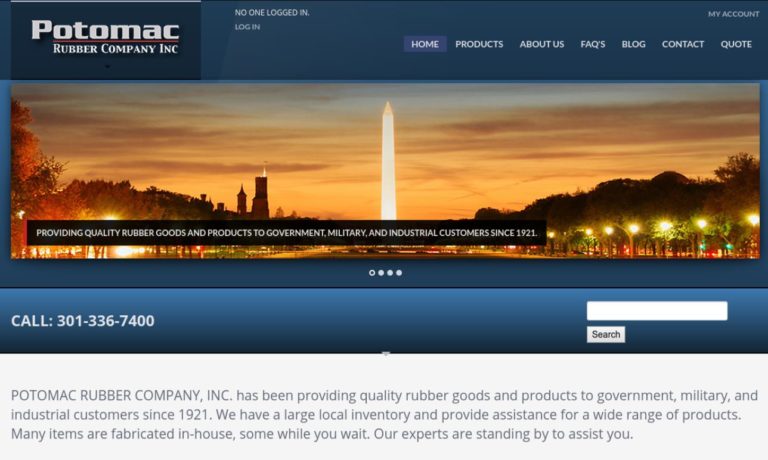 $$$
Get Your Company Listed
Conveying systems are the central part of material handling from the transport of supplies and parts to the movement of products for shipping. Producers depend on them to move materials conveniently, quickly, and efficiently while never failing. They are the backbone of an operation and its efficiency. Any failure can produce repercussions all along the supply chain.
What shippers and producers have found is that Kevlar belts, with four to eight times the tensile strength of steel, are the most dependable and reliable material for the construction of conveying systems. Their tightly woven, intertwined, fibers are exceptionally strong and never fray or break, a dependability that guarantees continuous and smooth operation.
Kevlar belting is designed to move and convey any type of material, regardless of its temperature or viscosity. A key feature in its woven design is its resistance to heat and tacky substances, making it useful for any industry or application, without fear of failure, breakage, or need for replacement.
Unlike other materials that can be stressed or deformed by temperatures over 100° F, Kevlar belting is able to withstand temperatures of over 200° F, without any concern for damage to the product or belt. The non-stick, heat resistant surface keeps materials positioned and stable until they are removed.
One of the best uses for Kevlar belting can be found in the mining industry that relies on the belts to assist in the extraction and transport of tons of ore to processing. The demanding conditions, hostile environment, and the abrasive nature of raw ore places a great deal of strain and stress on a conveyor belt, which can result in costly maintenance and up keep.
Companies have found that Kevlar belting, regardless of the conditions, has a longer lifetime, reduced roll resistance, requires fewer splices, and has greater design flexibility than other belt materials. An additional, and critical factor, is its extremely low creeping, which helps to avoid delays and potential accidents.
The strength, endurance, and practical application of Kevlar belting makes it a perfect choice for situations that demand and require exceptional performance every time.