Conveyor belts are often constructed from a rubber or plastic compound along with one or more layers of fabric or steel cables with various widths. Polyvinyl chloride, fabric-like polyester or styrene-butadiene rubber, and many layers of polyester or nylon fabric can all be used to make conveyor belts. Read More…
Conveyor Belt Materials
Conveyor belts are manufactured out of many different materials, all with differing specifications, properties and benefits. They are integral components of a conveyor system, and physically transport bulk materials from one place to another in a continuous motion.
Rubber composite is the most-often used substance for conveyor belts because it is adaptable, durable, smooth, and seamless. It doesn't have any gaps or openings either. Many belt materials, including cloth, steel, polyester, or fiberglass, incorporate additives to boost strength. In reality, many flat belts are made of a covering and a core material.
These belts are a component of numerous conveyor types, such as troughed, inclined, horizontal, food-grade, and overhead conveyors; however, they are not utilized by a chain, pneumatic, or screw conveyors. The most crucial criterion for conveyor systems is the selection of the belting material because using the incorrect material could reduce production or jeopardize worker safety.
Types of Belt Material
The different types of conveyor belt material include:
Thermoplastic Conveyor Material
Diisocyanates (TDI and MDI) and polyols are combined to create polyurethanes and polymeric polymers. Polyurethanes come in hundreds of distinct varieties, and all are manufactured in somewhat different ways. Through inventive chemistry, the mechanical properties of polyurethane may be isolated and modified, opening up a variety of chances to solve various challenges through performance qualities unmatched by any other material.
High-load capacities in tension and compression are characteristics of polyurethane. When appropriately built for a particular application, polyurethane may change shape when subjected to a strong load, but it will quickly regain its original shape once the stress is removed. When utilized in situations requiring high flex fatigue, polyurethanes work quite well. It is possible to isolate their flexural properties, which results in very good elongation and recovery properties.
High tensile and tear resistance are both characteristics of polyurethanes. In water, oil, and grease, the material characteristics of polyurethane will remain constant (with minimum swelling). As a result, polyether compounds typically feature a long lifespan in underwater applications. Polyurethanes also feature good electrical-insulating qualities.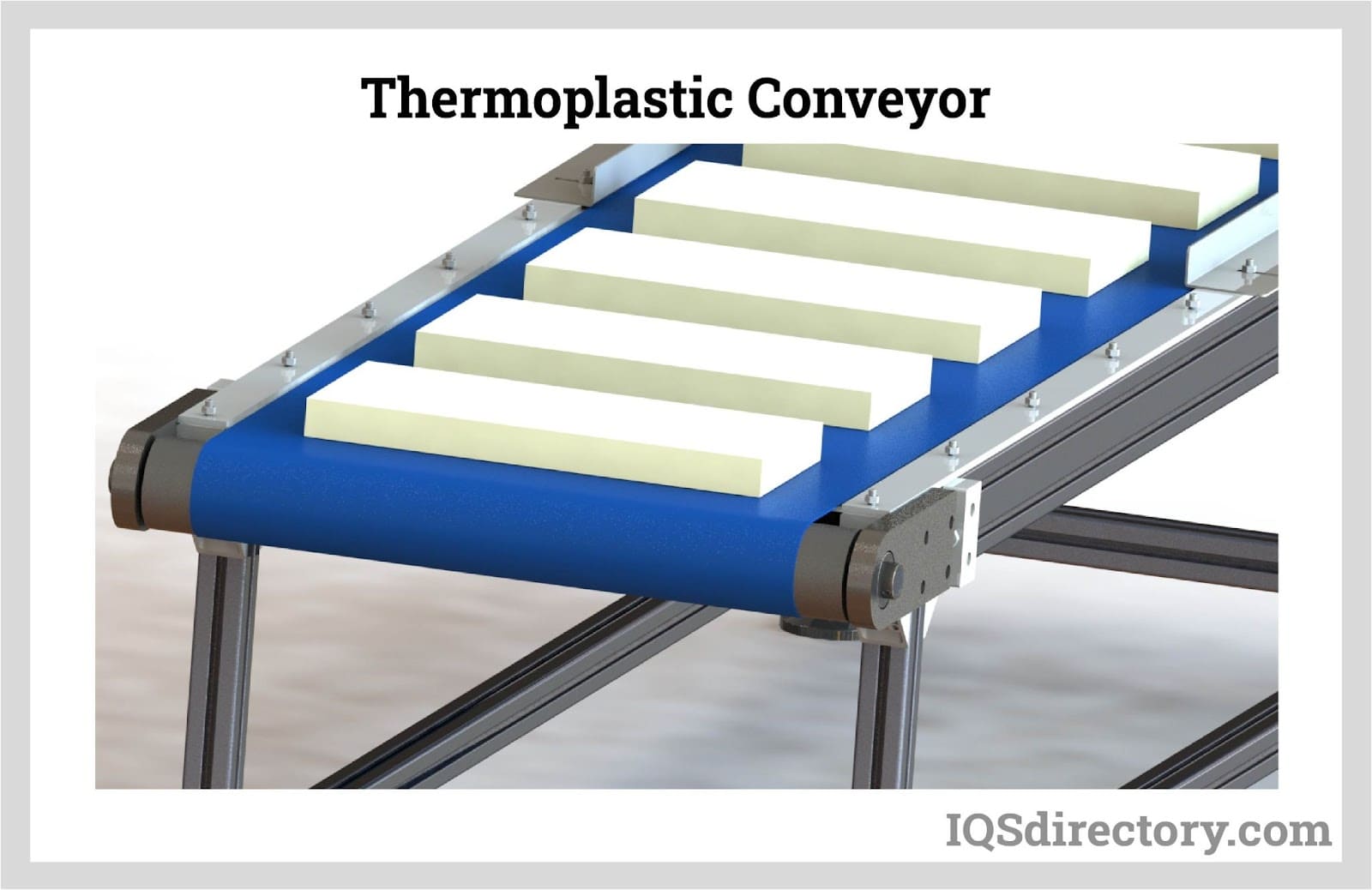 Metal Conveyor Belt Material
Almost every industry can benefit from metal conveyor belts because they are robust and long-lasting, especially those dealing with raw materials, like food service or unpackaged goods. In addition, these strong, firm, and flat belts make them simple to use. Because of these qualities, there isn't a need to worry about the belt's shape-changing with time.
However, they are more complex to shape or bend for the same reason, which limits the range of potential conveyor pathways. As a result, stainless steel, carbon steel, or formed aluminum are typically used to make metal conveyor belts.
Fabric Belt Material
Conveyor belts made of fabric typically have a medium impact and are inexpensive. As a result, gravel, sand, and other bulk commodities are frequently transported using them. For example, conveyor belts made of fabric are typically used in grocery stores' checkout lanes.
Nylon: Nylon is incredibly strong, heat-resistant, and impact-resistant. In the case of a hybrid conveyor belt, it also adheres effectively to rubber. It also has a lower mildew susceptibility than other fabrics.
Polyester: Conveyor belts are sometimes made of polyester, another synthetic material. Many of its advantages are similar to those of nylon, although it is often less expensive and operates more quietly.
Natural materials: Cotton and wool are examples of natural fabrics that are made to be breathable.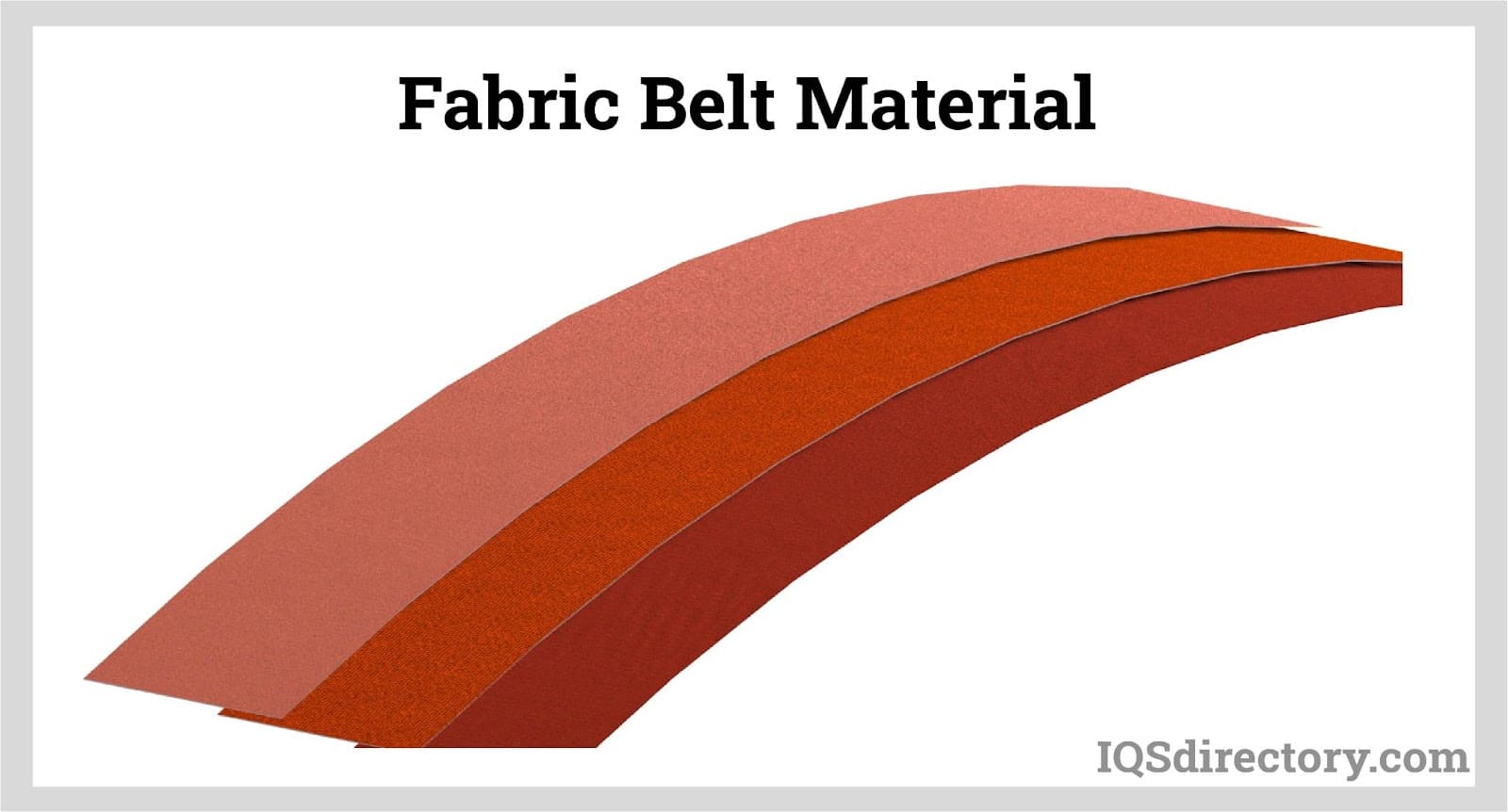 Rubber Conveyor Belt Material
The continuous moving belt, known as a rubber conveyor belt, moves products or items from one location to another. In other words, this is a sturdy band used to transport various things and is built of durable, strong materials.
They are made of a range of materials, including leather, urethane, and PVC, and wire mesh made of several metals, including stainless steel and carbon steel. Nylon, a general name for a class of synthetic polymers formed of polyamides, can be used to make rubber conveyor belts (repeating units linked by amide links).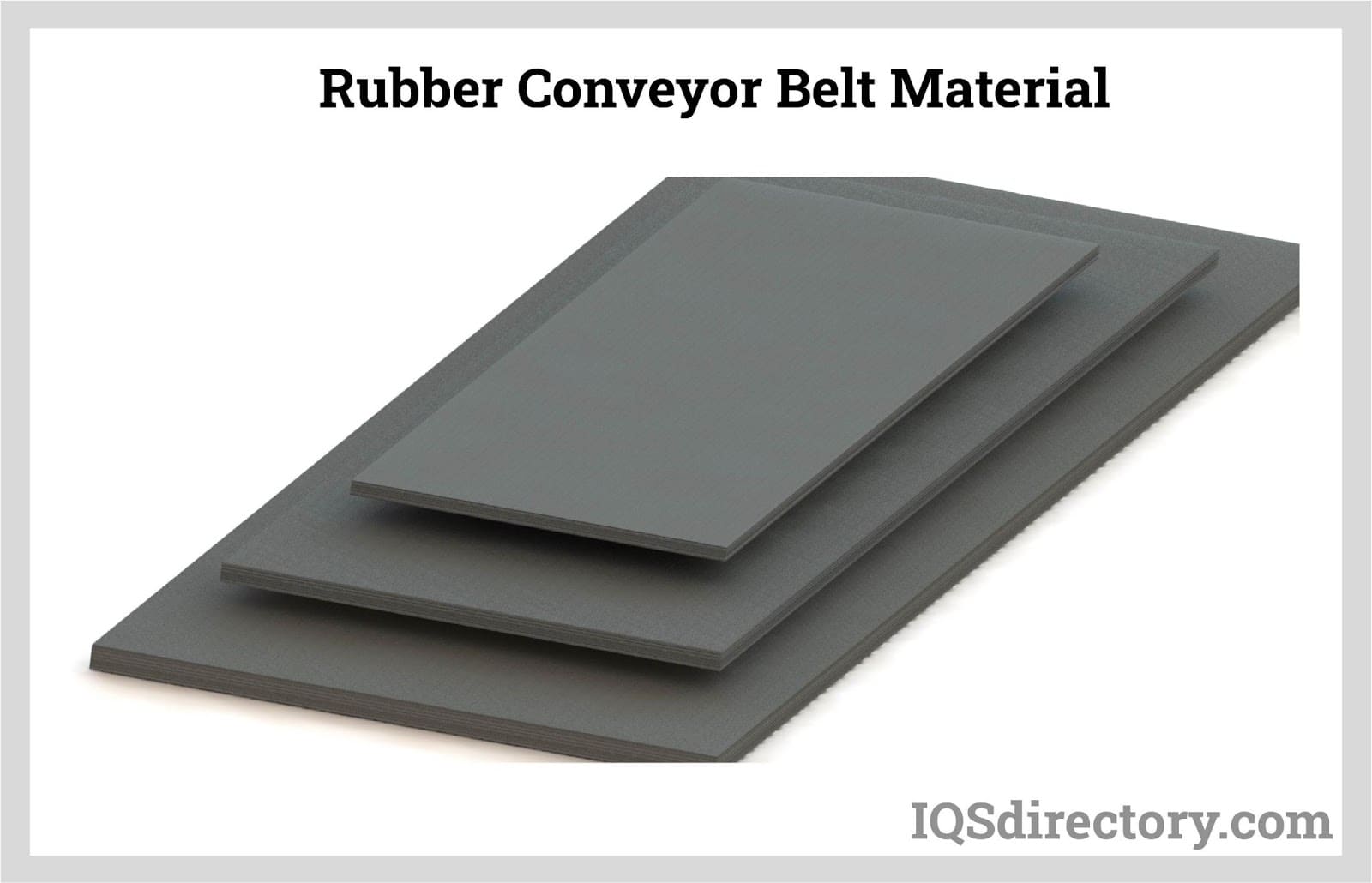 Nylon is a silk-like thermoplastic that manufacturers may form into threads, films, or other shapes. It is often manufactured from petroleum. Manufacturers can blend a large range of additives with nylon polymers to create numerous distinct property modifications. Due to its durability and ability to handle heavy impacts, many businesses extensively use rubber conveyor belts made of nylon to move items from one location to another. Their application in conveyor systems is widespread.
Choosing the Proper Conveyor Belt Material Supplier
To make sure you have the most positive outcome when purchasing Conveyor Belt Material from a Conveyor Belt Material Supplier, it is important to compare at least 6 Manufacturers using our list of Conveyor Belt Material suppliers. Each Conveyor Belt Material Manufacturer has a business profile page that highlights their areas of experience and capabilities and a contact form to directly communicate with the manufacturer for more information or request a quote. Review each Conveyor Belt Material business website using our patented website previewer to get an idea of what each business specializes in, and then use our simple RFQ form to contact multiple Conveyor Belt Material companies with the same message.
Conveyor Belt Materials Informational Video